Case Studies: Bermuda
The Longbird Bridge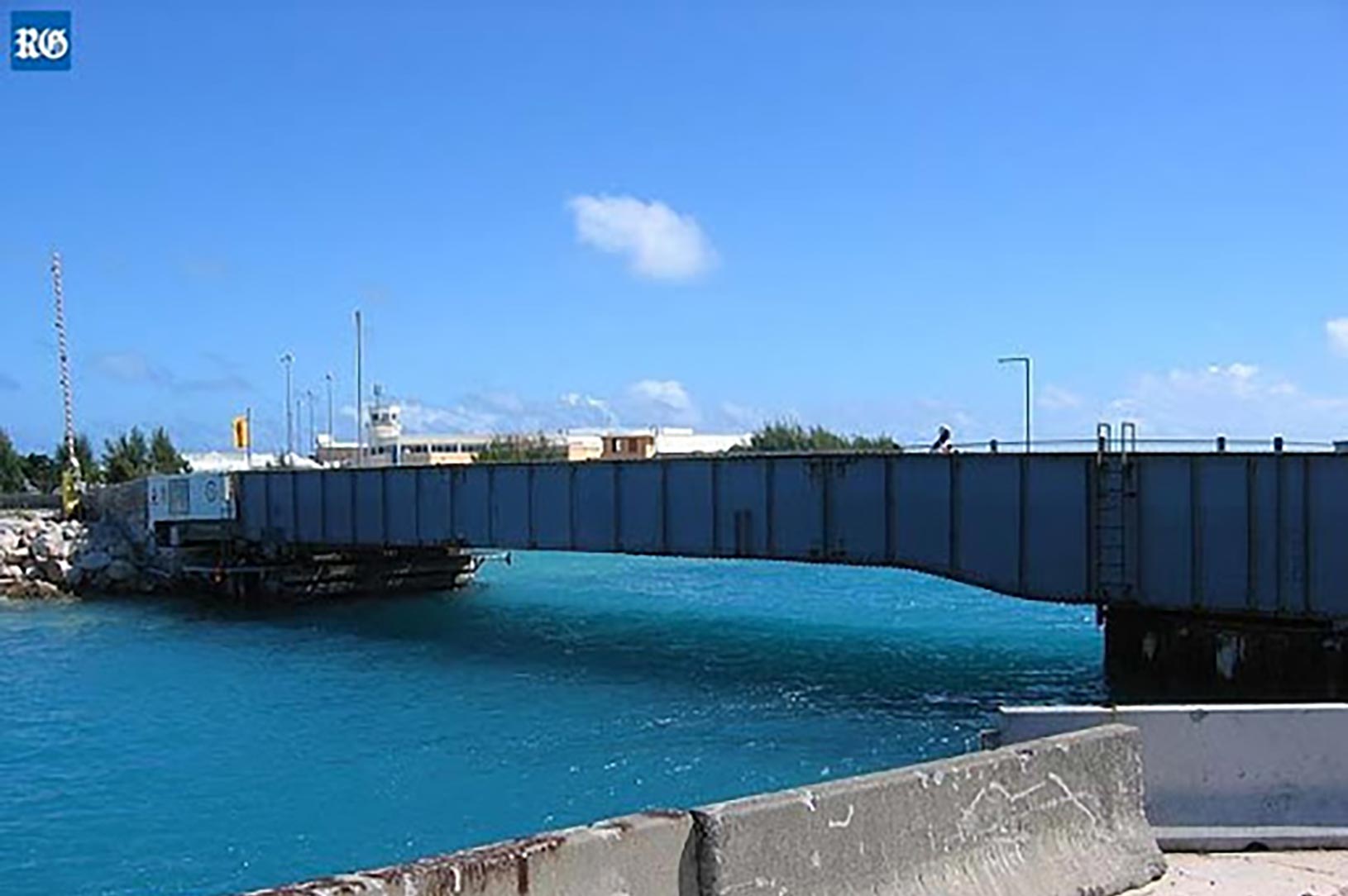 Tucker's Town, Bermuda
Over the nearly seven decades the Longbird Bridge stood, several inspections and corings were conducted to evaluate the performance of the hot-dip galvanized (HDG) rebar used in the bridge deck. In each of the studies, the average galvanized coating thickness was measured and found to exceed the requirements for newly galvanized rebar despite being exposed to a highly corrosive, tropical marine environment in Bermuda. The bridge was exposed to heavy salt-spray from tidal splash zones and was constructed in very close proximity to the ocean.
The performance of the Longbird Bridge, in part, led Bermuda's Ministry of Works and Engineering (MW&E) to exclusively specify hot-dip galvanized reinforcement in future bridge projects for more than 50 years and it is still standard practice today. If it were not for damage from multiple hurricanes over the years, including the devastating final blow delivered by Hurricane Fabian in 2008, the Longbird Bridge would have provided service for well over 100 years.
Details
---
Year Galvanized
1953
Sectors
Bridges
Environment
Tropical Marine
Location
Tucker's Town, Bermuda
Reasons for Galvanizing
Longevity of HDG
Components Galvanized
All reinforcing rebar
Tonnage/Size
Steel: unknown
HDG: unknown
The Reef
Southampton, Bermuda
Nestled in the midst of a tropical paradise, the Reef Plaza is also subject to one of the most corrosive environments imaginable.  The aquamarine waters and sunny beach location of the concrete plaza floor are susceptible to harsh sun, beating rains, and briny saltwater – making the steel rebar within the concrete susceptible to aesthetic and structural damage such as cracking and spalling.  By utilizing hot-dip galvanized steel rebar, the architect of the project was protecting the plaza from the inside out.  The rebar will be protected from the nicks and scratches acquired during handling, meaning the pieces will enter the concrete ready to protect against the rust and corrosion that can cause spalling.  Galvanized steel rebar will keep this plaza structurally safe and aesthetically pleasing for many years of tropical delight.
Details
---
Year Galvanized
2008
Sectors
Building & Architecture
Environment
Tropical Marine
Location
Southampton, Bermuda
Reasons for Galvanizing
Quality of HDG
Components Galvanized
All reinforcing rebar
Tonnage/Size
Steel: 360
HDG: 360
Team Members
---
Member Galvanizer(s)
Valmont Coatings – Pure Metal Galvanizing (Corporate Office)