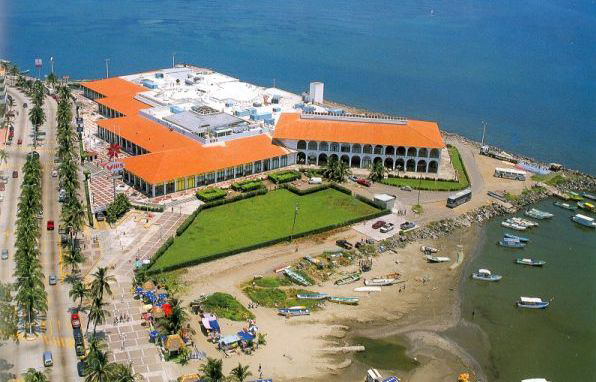 Galvanized Rebar was used extensively in the construction of the Veracruz Aquarium including its three main exhibit areas: Fresh Water Galleria, Oceanic Tank and Salt Water Galleria.  Construction was completed in late 1992 and the Aquarium opened on November 13th, 1992, receiving both national and international visitors. This venue entertains visitors not only by exhibiting diverse aquatic and sub aquatic species, but it also presents an important source of knowledge and serves as a protector for marine life.
The Aquarium increasingly obtained more importance thanks to the millions of people that have toured it, and remains a mandatory attraction to visit, when traveling to Veracruz. For this reason, the first stage of an expansion project was begun in 2000. This project included the construction of a shark tank and another one for manatees, in addition to a terrace and a viewpoint at the exterior plaza, giving the visitors one more option to enjoy the ocean in its 300 meter long outer balcony. The area was expanded more than 75%, and finally in 2009, the Dolphinarium opened, an outdoor place for research, where this species can be observed. The social purpose of the Veracruz Aquarium is the preservation of marine ecosystems and it entails an enormous responsibility to maintain and care for the animals held in captivity.
The final goal of the Veracruz Aquarium is to consolidate itself as one of the main tourist attractions and aquaculture research centers in the country and be one of the most important Aquariums worldwide.